Fruit Shrikhand Recipe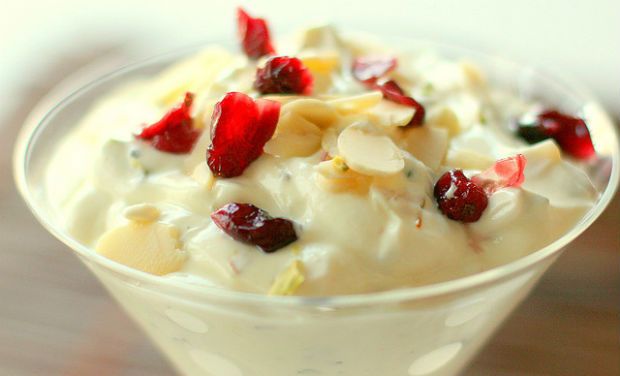 Preparation Time: 1 hour
Ingredients:
fresh curds : 8 cups
cup sugar: 1 1/2
powdered: 1/2 teaspoon
cardamom powder :1 cups
mixture of : orange segments, grapes and bananas
Method
Hang curds in a muslin cloth to remove water. Keep for at least four hours to drain out completely. Take out thick curd in a thali,mix powdered sugar. Sieve the mixture for even mixing. Mixcardamom powder and fruit pieces. Keep in the refrigerator till serving time. It should not become sour.