Home
» Narendra Damodardas Modi
Prime Minster Narendra Damodardas Modi Awards and recognitions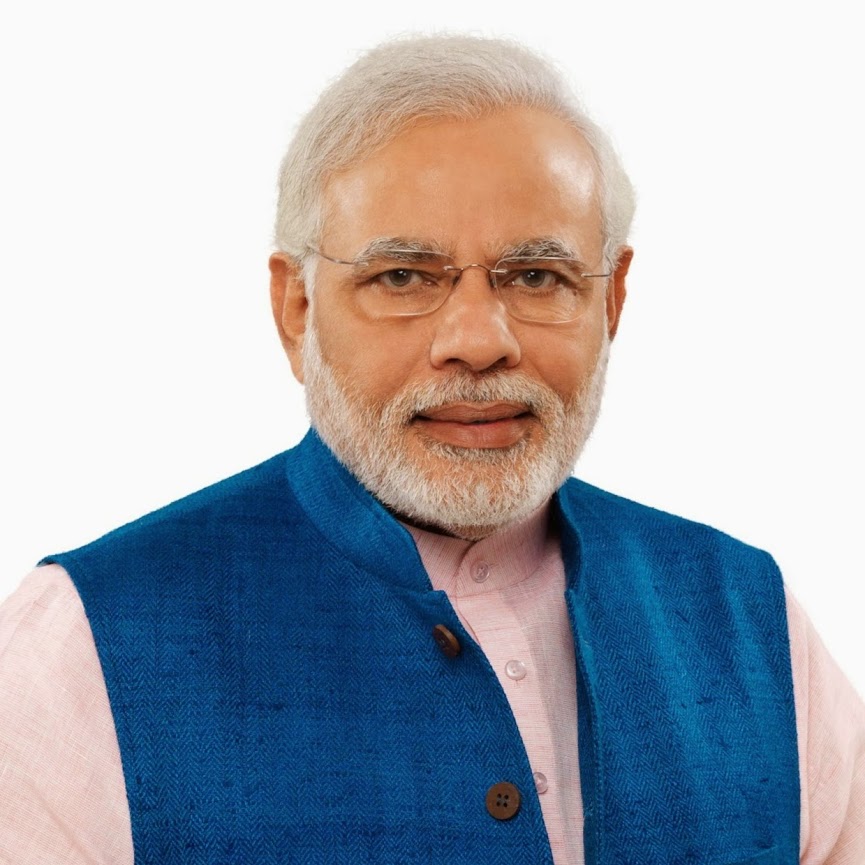 Narendra Damodardas Modi born 17 September 1950 was the Chief Minister of the Indian state of Gujarat since 7 October 2001 to 2014 and proud prime minister of India.. He participated in the rise to political dominance of the Bharatiya Janata Party in Gujarat as its elections organiser in the early 1990s. This was the period which led to the election of the party in 1995. He became Gujarat's Chief Minister in October 2001, promoted to the office at a time when his predecessor Keshubhai Patel had resigned, following the defeat of BJP in the by-elections. He was re-elected in December 2002 as chief minister with 127 seats in the 182-member assembly. His term has been praised by leading industrialists'2113' and religious leadersf41 for outstanding administration for turning Gujarat into an economic powerhouse and controlling terrorism. In July 2007 he became the longest serving Chief Minister in Gujarat's history when he had been in power for 2063 days continuously." He was elected again for a third term' on December 23, 2007with an emphatic win in the state elections, which he had cast as a "referendum on his rule".
Awards and recognitions
More than 60 awards bagged by the state during the tenure of Chief Minister Narendra Modi
16-10-2003 - UN Sasakawa Award for outstanding work in the field of disaster management and risk reduction.
October 2004 - CAPAM Gold Award from Commonwealth Associations for innovations in governance.
26-08-2004 - Gujarat bagged top honour's for its performance in the power sector as President A P J Abdul Kalamm
24-02-2005 - Nirmal gram award to a village in Rajkot district in Gujarat by Government of India for sanitation facilities.
25-04-2005 - Elitex Award by Department of Information Technology, Govt. of India Science and Technology Department for "PRAGATI", a GIS Software developed by Bhaskracharya Institute of Space Application and Geo-informatics, Government of Gujarat
21-05-2005 - Gujarat awarded the status of the Best State after a survey of all the states in the country, carried out by the Rajiv Gandhi Foundation, New Delhi.
01-06-2005 - UNESCO Asia Pacific Heritage Award for reconstruction of a Gurudwara damaged during the earthquake.
05-08-2005 - Best Investment environmentAward by India today
05-08-2005 - Most Economic Freedom Award by India Today
27-11-2005 - Gujarat won the first ever Gold Award at the India International Trade Fair at New Delhi. ❖
14-10-2005 - Readers of the Gujarati weekly "Chitralekha" rated Shri Narendra Modi as "Person of theYear". Tennis star Sania Mirza was ranked second and superstar Amitabh Bachchan stood third. Awards were given away on 18-05-2006. ❖
12-11-2005 - India Tech Excellence Award by India Tech Foundation for Power sector reforms and Initiatives
30-01-2006 - In a nationwide survey conducted by "India Today", Shri Narendra Modi was declared the Best Chief Minister of the country.
23-03-2006 - Nirmal gram award by Government of India to a few villages of Gujarat for sanitation facilities
31-07-2006 - Gujarat again ranks first in the country in "Implementation of 20 point programme".
02-08-2006 - Gujarat tops among 35 states of the country in "Sarva Shiksha Abhiyaan".
12-09-2006 - Ahalyabai National Award function, lndore.
30-10-2006 - Asian Innovation Award at Singapore from Wall Street Journal and the Financial Express for Chiranjeevi Yojana (initiative for reducing maternal and infant mortality rate).
04-11-2006 - E-governance award to e-dhara project (computerization of land records)
27-11-2006 - Silver Award the India International Trade Fair 2006
10-01-2007 - ELITEX 2007 -Best E-governed State Award from Government of India
05-02-2007 -Adjudged the best CM for the third time in the nationwide survey conducted by India Today - ORG Marg, a unique achievement for any Cm during a 5 year tenure
10-12-2008 - Gujarat Wins Wind Power Award.
29-01-2009 - Gujarat received five awards for the best use of information and technology from administrative reforms and public grievances and Information technology department of the Central government.