Diwali Muhurat Timings 2014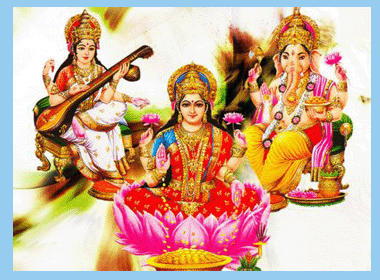 Diwali is a very auspicious and considered to be the king of all festivals in Hinduism. This festival is of significant importance in India. This festival is the end Hindu calendar year and marks as the beginning of New Year. Not just, dates and calendar this festival is very important to everyone because there are many beliefs connected with Diwali according to few it is mark of goddess Lakshmi marrying Vishnu and to some others this is the end of Exile period for Ram, Lakshmana and Sitaji.
Apart from all this Diwali is also special because it is believed that all the good and important tasks in your life would go really good if started from Diwali this is probably the reason that Diwali is also known as the best shopping season in market. It is a belief that all important tasks related to trade should be once done on the day of Diwali as it is really a big and auspicious day. That is the reason that on the day of Diwali people wants to accomplish their trading transaction be it even for namesake on Diwali. It would be a matter of great surprise that in spite of having holiday in the days of Diwali festival Share market does stay open for some hours only for Muhurat trading. There are special timings for Muhurat trading on this day. This year's Diwali Muhurat timings for year 2014 are as follows:

North Indian Calender Timings: 5:33 PM to 11:13 PM on October 23, 2014
Marathi Calender Timings: 6:09 PM to 08:39 PM on October 23, 2014
Gujrati Calender Timings:
On October 23, 2014:
6.41 AM to 8.06 AM
10.59 AM to 3.17 PM
4.42 PM to 9.16 PM

On October 24, 2014:

12.22 AM to 1.55 AM 
3.28 AM to 6.40 AM

Many people also believe that Diwali is very auspicious day so it is not necessary to go and watch out for any Muhurat and on that day ever time is best time.